AiME's instant estimate review platform interprets PDF estimates with the purpose of providing consistent, fair & intelligent responses, increasing accuracy, improving review times, and ensuring your organization is compliant with industry programs. With AiME's near instant results, just drop your estimate to get your projects closed and paid faster! Their technology allows your team to be better estimators and project managers. In addition to Xactimate, AiME also has the ability to review CoreLogic/Symbility estimates. 
To create, review, and adjust insurance restoration estimates, contractors must:
Possess expert knowledge of the tasks and processes of dozens of trades.

Have a thorough and complete knowledge of pricing and scoping databases.

Be aware of the custom requirements of carriers, and keep on top of changes.
AiME provides targeted training for all of these. For more information, please visit www.askaime.com.
Perk: $50 off monthly licensing fee. 
Interested? P
lease click/tap the red sign up button on this profile or
 sign up at 
www.askaime.com/COREPerks
. You can also click the video below to watch a recent demo of the AiME platform.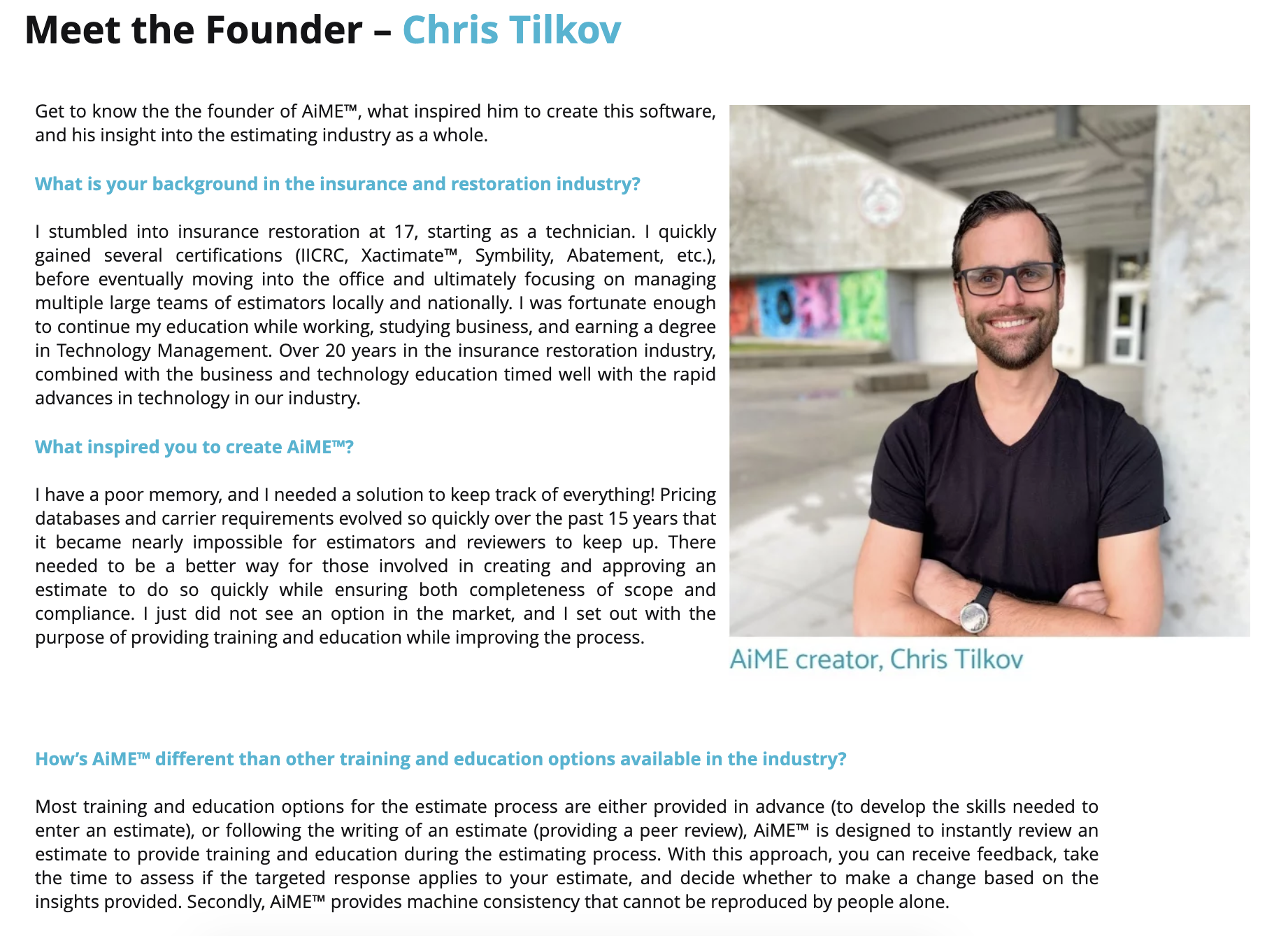 44 East Avenue, Suite 2301
Austin, TX 78701