The BPM Services emergency response team equips sites across North America. BPM has the tools, equipment, operations, and technology to handle environmental disaster relief and emergency services, no matter the job. They are also a leading waste services provider, offering a broad spectrum of cost-saving solutions within the United States. BPM Services was built from a desire to provide exceptional customer service, offer fair pricing, and showcase their passion for technology. For more info, please visit bpmhelps.com.

Perk: Choose either Net 60 terms or a 5% quick pay discount for all invoices paid within 10 days of invoicing.
Interested? P
lease click/tap the sign up button on this profile or
 contact 
Levi Walker at (888) 443-7133,
levi@bpmhelps.com
.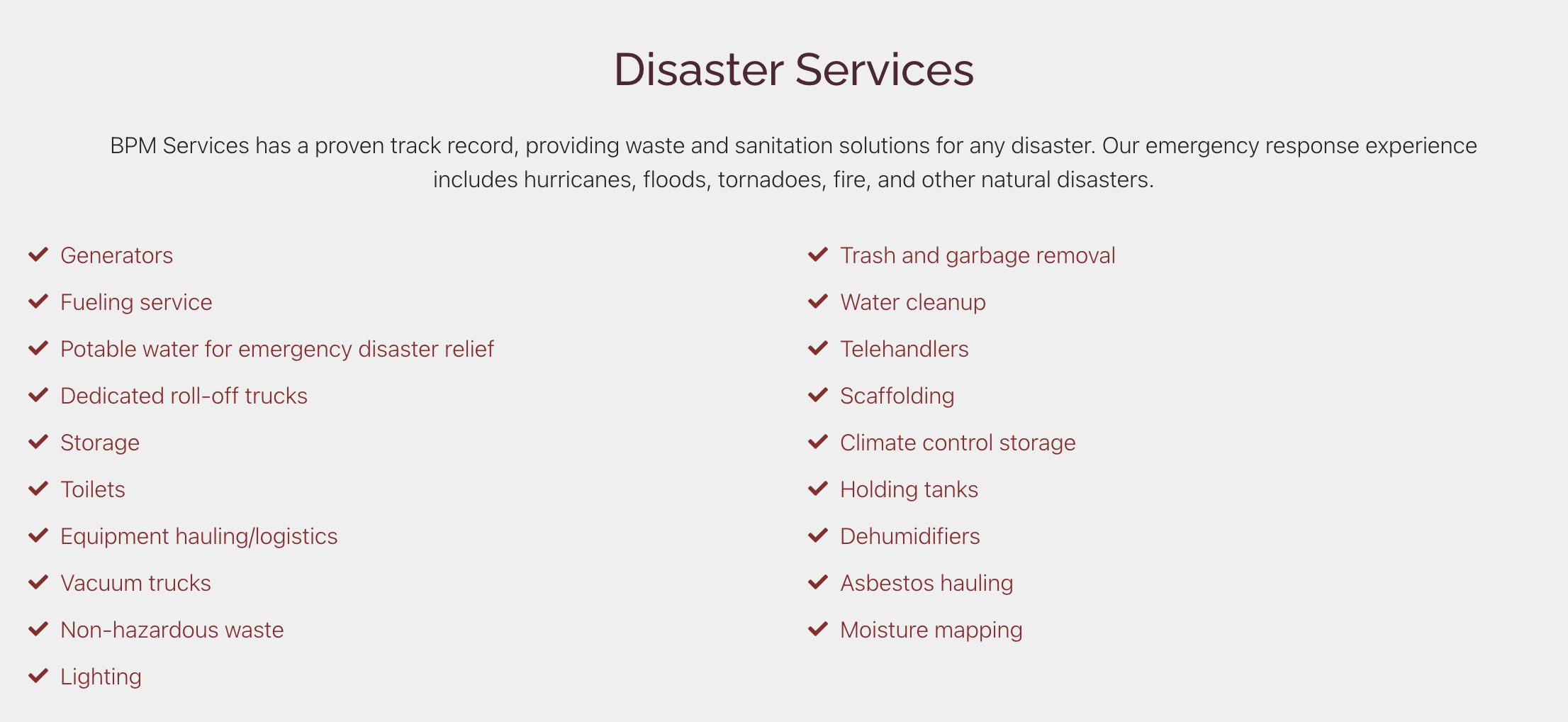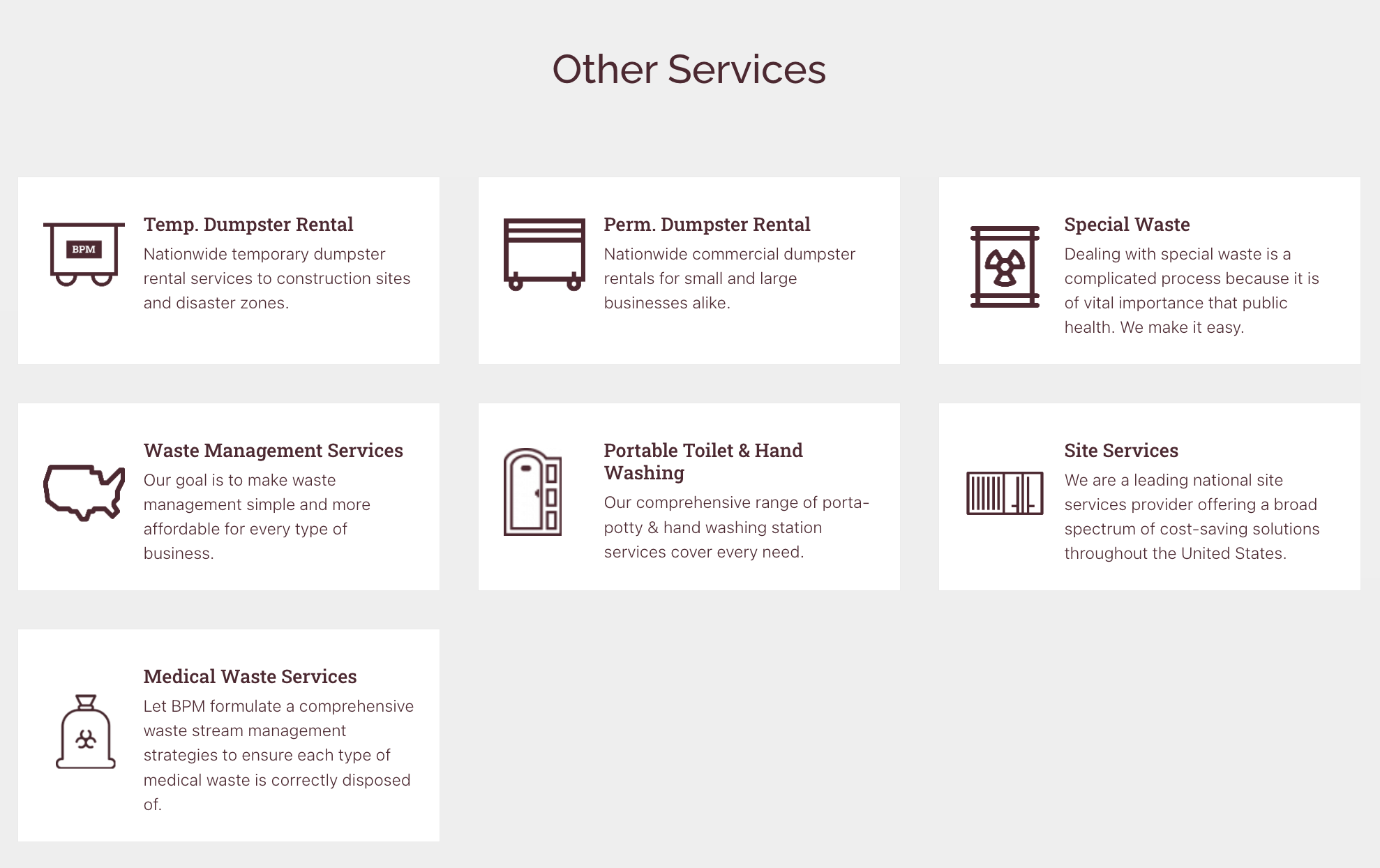 44 East Avenue, Suite 2301
Austin, TX 78701