Never let items go missing again! GoCodes provides a complete tool & equipment tracking solution that harnesses the power of cloud-software, mobile scanner apps and patented QR code tags.
This rugged solution allows you to use your smartphone to check items in and out while on-the-go. Easy to use inventory reports help you detect and manage theft and loss while increasing efficiency. Track everything from hand & power tools, airmovers, dehumidifiers, instruments, industrial equipment, and much more.
Special Discounts*: 10% discount on all annual service plans at the Premium level or higher.
Interested? Visit the landing page here to schedule demo. For more information, please visit coregroup.gocodes.com.
*Special pricing and terms are for new customers only.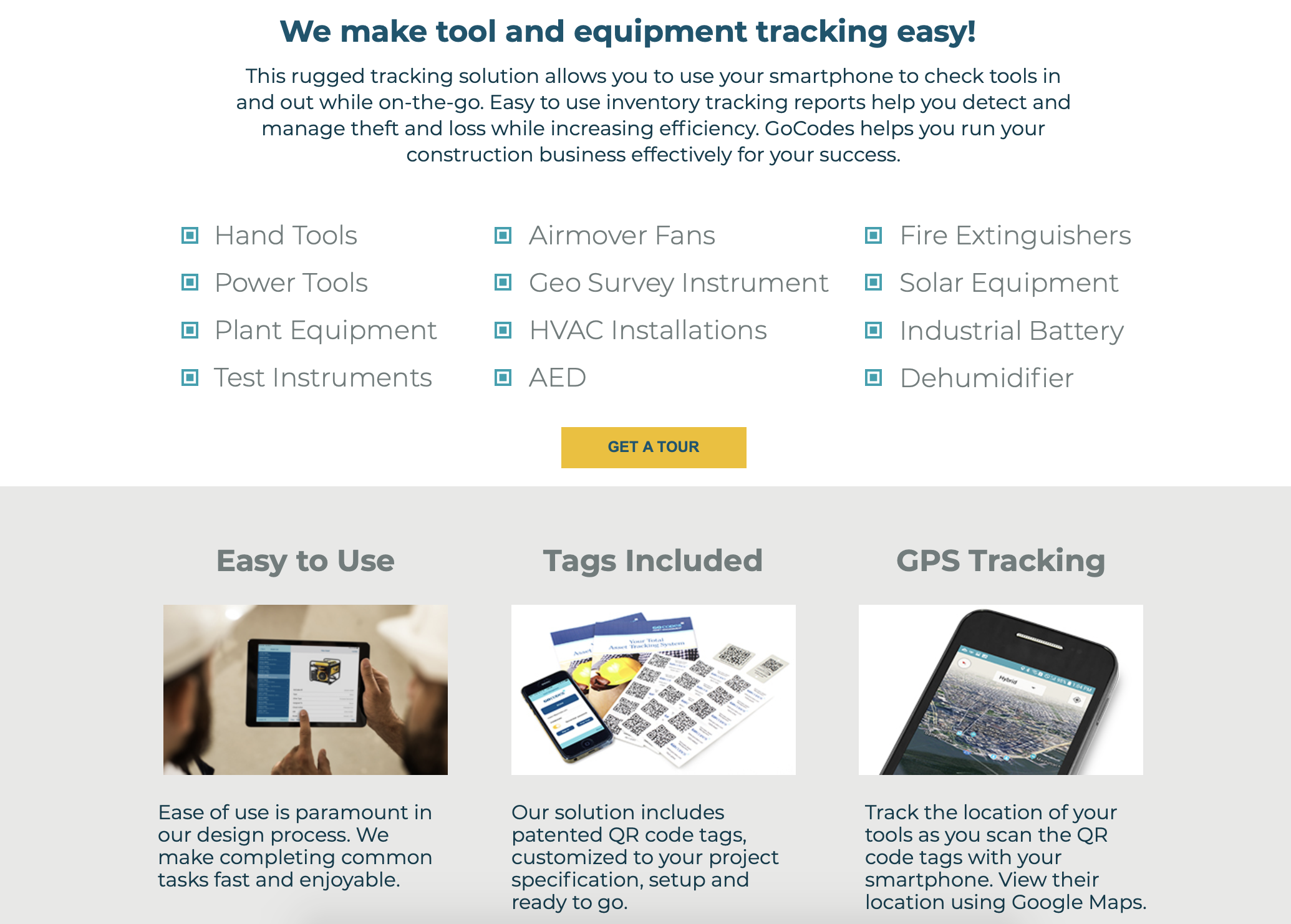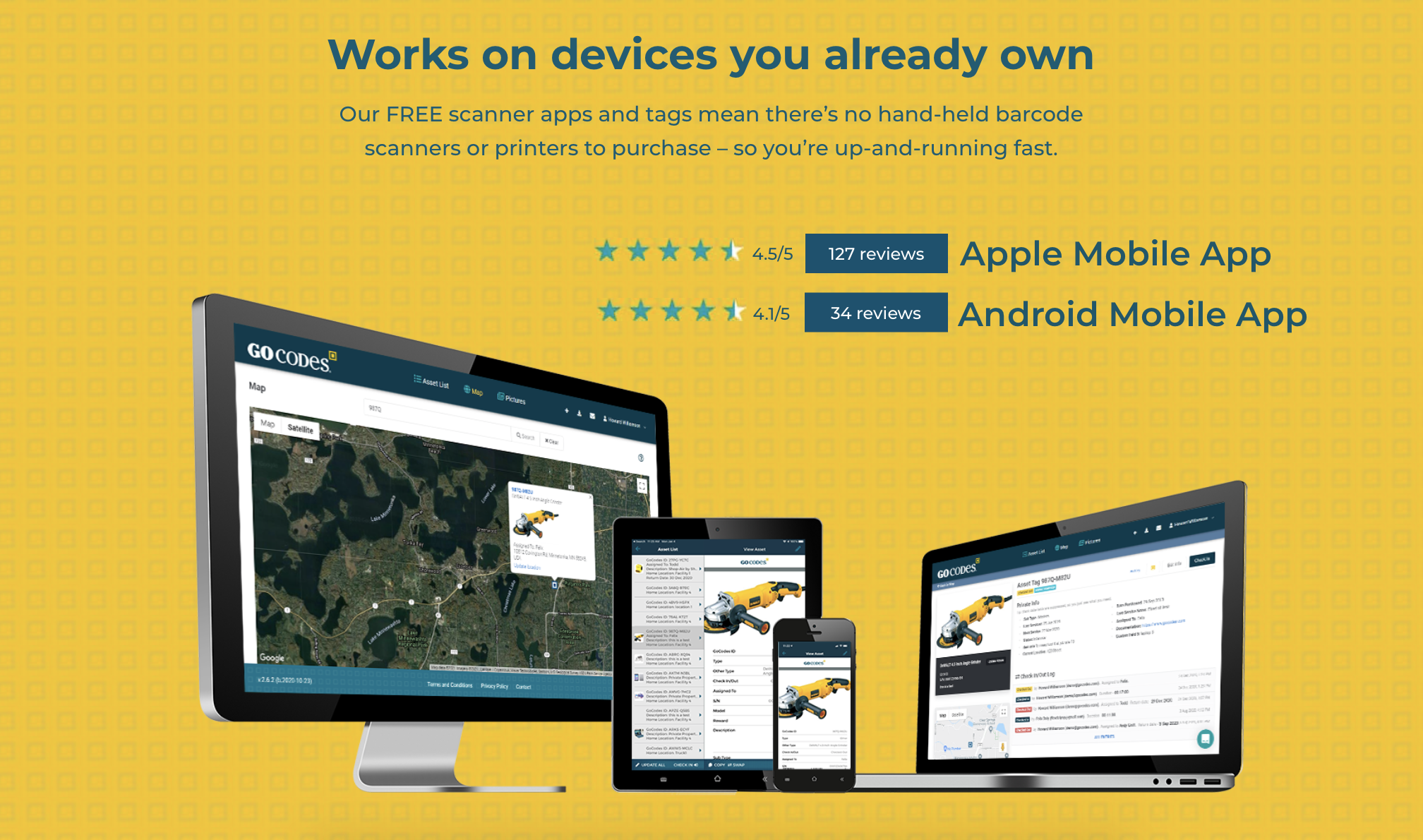 925 B S. Capital of Texas Highway
Suite 125
Austin, TX 78746