Greenberg, Grant & Richards (GGR) has many years of experience working with restoration firms, and has served over 10,000 clients in various industries worldwide. Because of their storied success and unrivaled ability to collect quickly and efficiently, they have been able to work with many Fortune 1000 companies, and have collected over $100 million for their clients in each of the past two years.
For more information on their debt collection solutions & other services, please visit ggrinc.com.
Perk: 5% off standard rates for Debt Collection Services.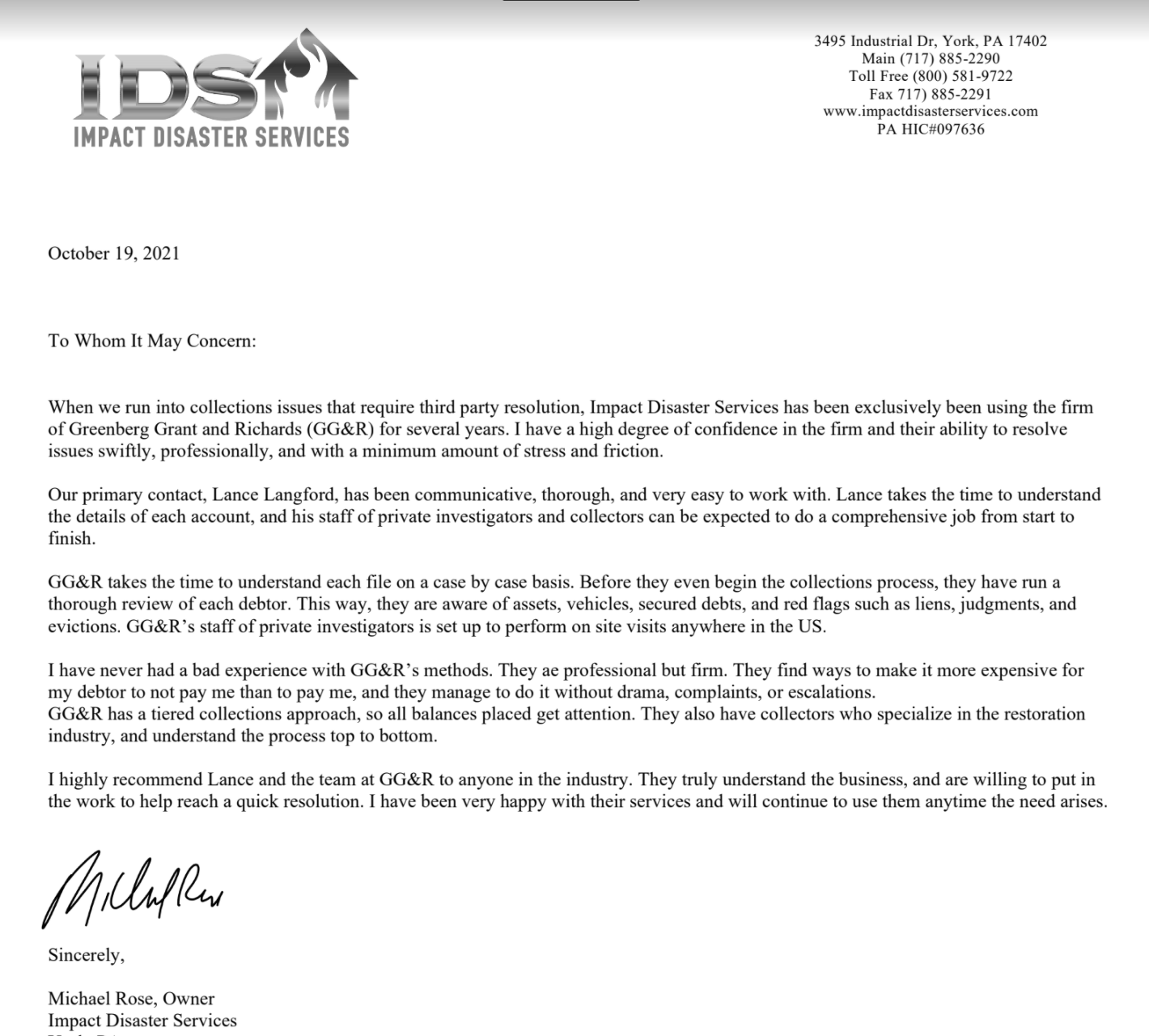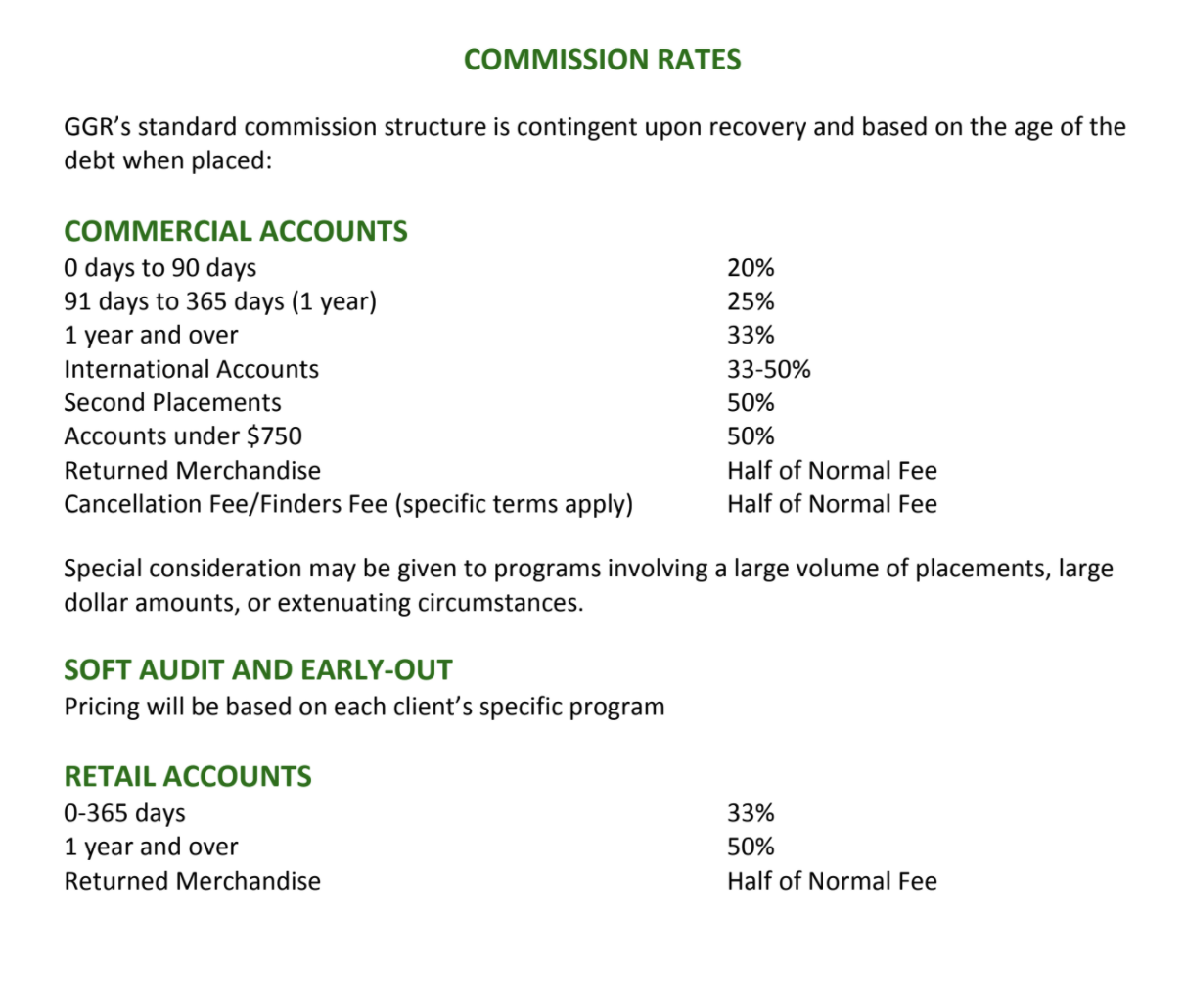 925 B S. Capital of Texas Highway
Suite 125
Austin, TX 78746