CORE is excited to announce a partnership program with HomeAdvisor! HomeAdvisor connects contractors with homeowners who are ready to hire pros for their home projects — giving you access to targeted leads for your business. Simply choose the services you offer & the locations you serve, and they will match you with those looking to start projects in your local market.
Exclusive Benefits [New Accounts Only]: HomeAdvisor is offering CORE Perks affiliated contractors, who are not already members of the platform with an active account, the following benefits: 25% off ProFinder Leads, a 7% quarterly rebate, and dedicated National Account Support.
Interested? Please click/tap the red sign-up button on this profile to get started, or contact the HomeAdvisor Sales Team at (844) 445-0125 or coregroup@angi.com. Please be sure to mention that you're a CORE-affiliated contractor.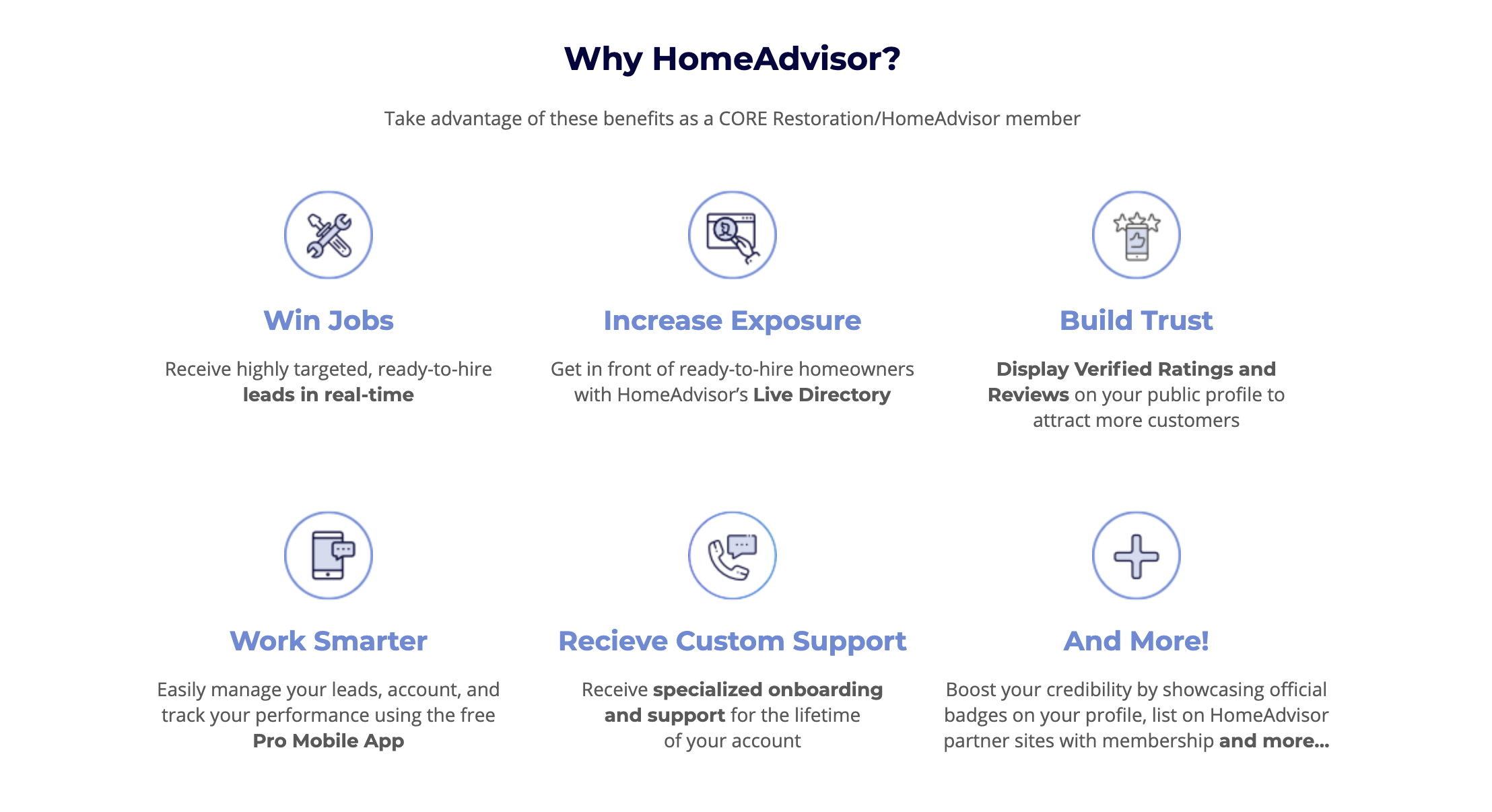 925 B S. Capital of Texas Highway
Suite 125
Austin, TX 78746