With 115+ branches nationwide, LaborMAX has staffed catastrophic events & disasters of all kinds, as well as provided day to day labor solutions across the country. Each LaborMAX entity focuses on specific industries that drive the local market. They know where the best people are, they understand the area and can deploy on-demand staff from a local office or through travel crews.
For more information, please visit labormax.net.
Services:
Skilled Trades: Skilled trades such as Carpenters/Painters/ Drywall Etc. Will also arrive with their basic skilled trades tools.
Labor: Our offices offer labor all over the country. Labor for Demo, Restoration Cleaning, Cleanup and more.
Skilled Labor: Skilled Labor is labor with basic tools that can do demo work.
Travel Crews: We have travel crews out of Nebraska, Illinois, Florida, Tennessee, Iowa, Nevada, Virginia, and Ohio. All In Rates are available upon request for Travel Crews.
Direct Hire: We can do searches for Skilled Project Managers, Superintendents & much more.
Prevailing Wage Services & Payroll Services with Benefits are also available.
Perk: Special National Account Program Terms & Rates.
Interested? Please click/tap the red sign up button on this profile or contact Michael Moniz at michael.moniz@labormaxstaffing.com, (510) 938-7815.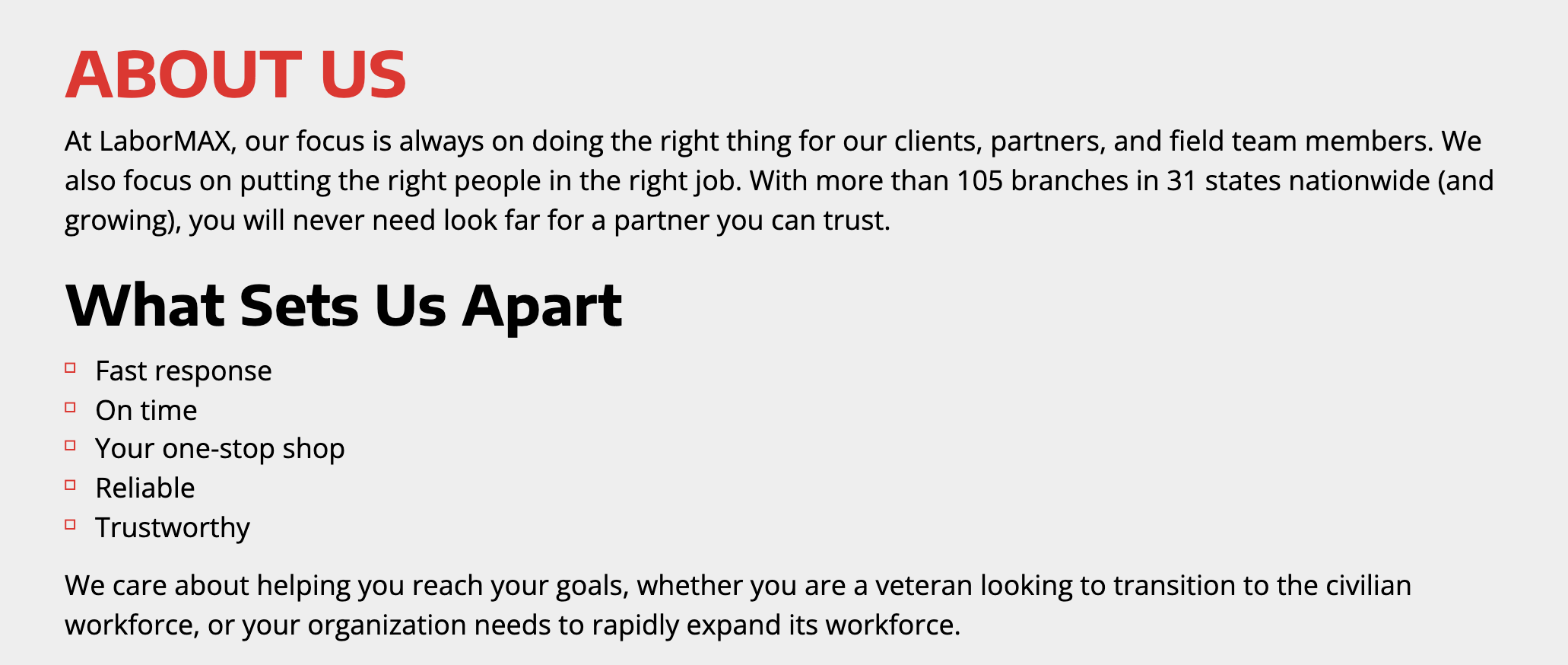 925 B S. Capital of Texas Highway
Suite 125
Austin, TX 78746