Restoration ERP provides an online Disaster ERP (Emergency Response Program) platform solution. Restoration Companies can utilize Restoration ERP to attach an online disaster ERP tool to their own company's branded URL. The platform provides access to your commercial clients, and keeps your organization's name/brand in front of them. Commercial facilities can create or move their offline disaster recovery plans online at no cost. In return, they agree to make your company their exclusive service provider. All commercial facility managers and risk managers should have an online disaster recovery/business continuity plan in place. But not all do. When a restoration company offers them a free solution – this is an exceptional way to get their foot in the door, and have a value-added approach.
Special Discount: $20 monthly discount off Restoration ERP subscription plans.

Interested? 

If you'd like to be contacted by this vendor – please click/tap the red sign up button on this profile, and Restoration ERP will be sent your contact info. You can also enter discount code:

 

CORE at checkout on

 

restorationerp.com

 

to receive $20 off your monthly plan, or you can contact Jeff Carrier at 

jeff@restorationerp.com

, 

(603) 479-3494

. Please be sure to mention your affiliation with CORE to secure special discounts.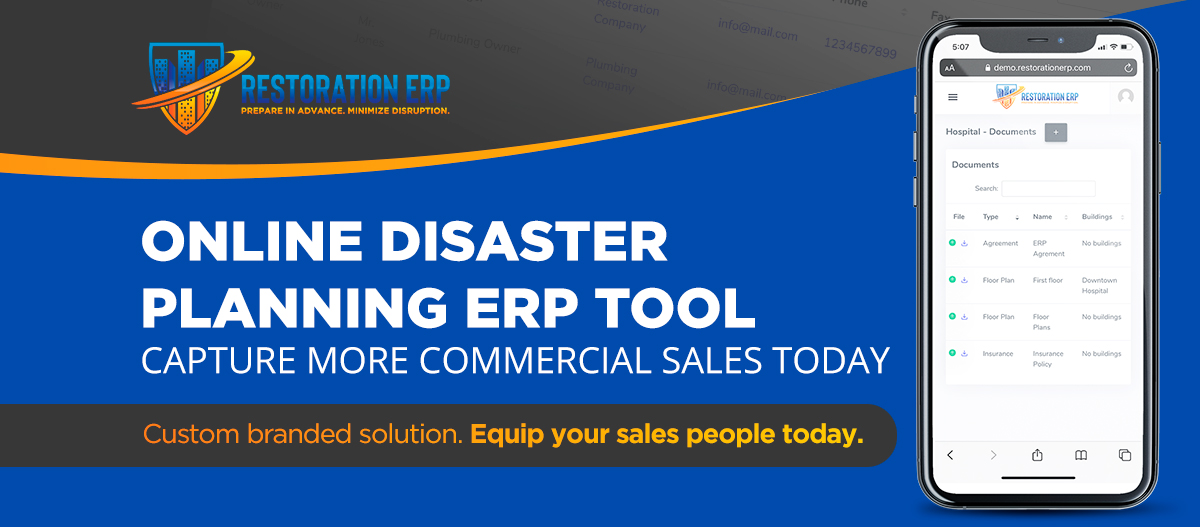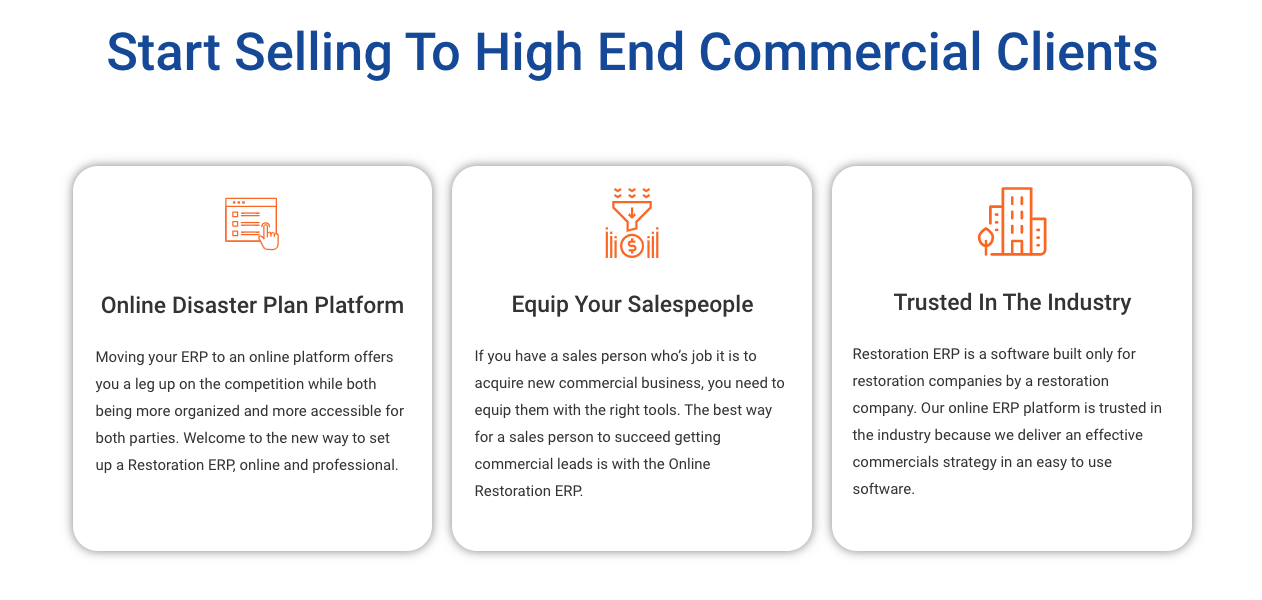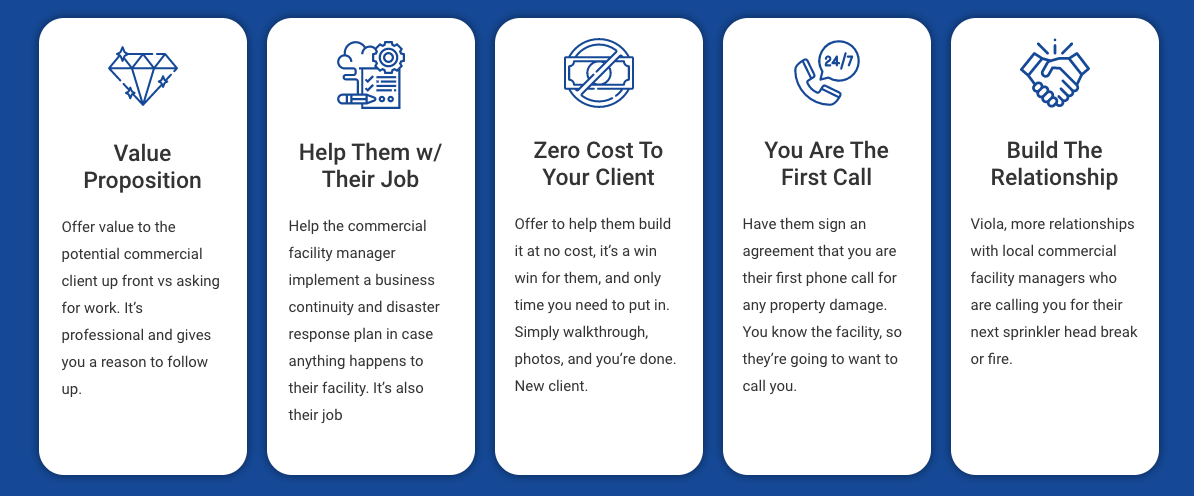 925 B S. Capital of Texas Highway
Suite 125
Austin, TX 78746