SCOPE, CORE's Remote Estimating Desk service exclusively for Members, is designed to create a unified reconstruction estimate experience for contractors and clients alike.
Submitting Requests: When submitting an email request to scope@gowithcore.com,  please follow the instructions below.
In the SUBJECT line of your request, include:
-Your company name
-Internal job name or job number
-SKETCH vs ESTIMATE*.
*It is important that our remote estimating desk understands whether or not you are in need of a sketch or complete estimate
In the body of your email, be sure to include:
-Contact information of individual submitting request
-Matterport link to the project
-Additional details that would be helpful to successfully completing your request
If our remote estimating desk has additional questions, a member of the team will respond to you as quickly as possible.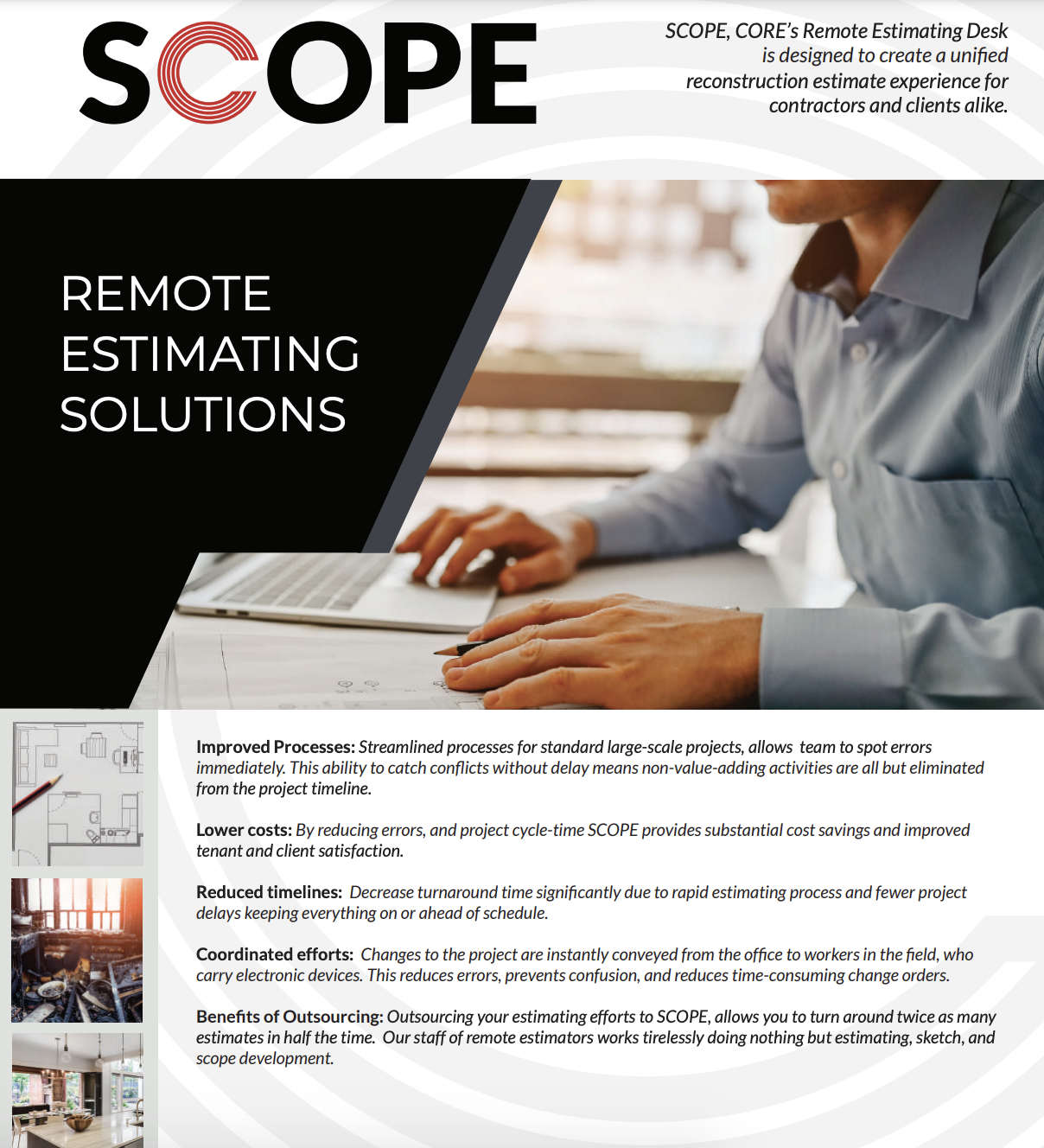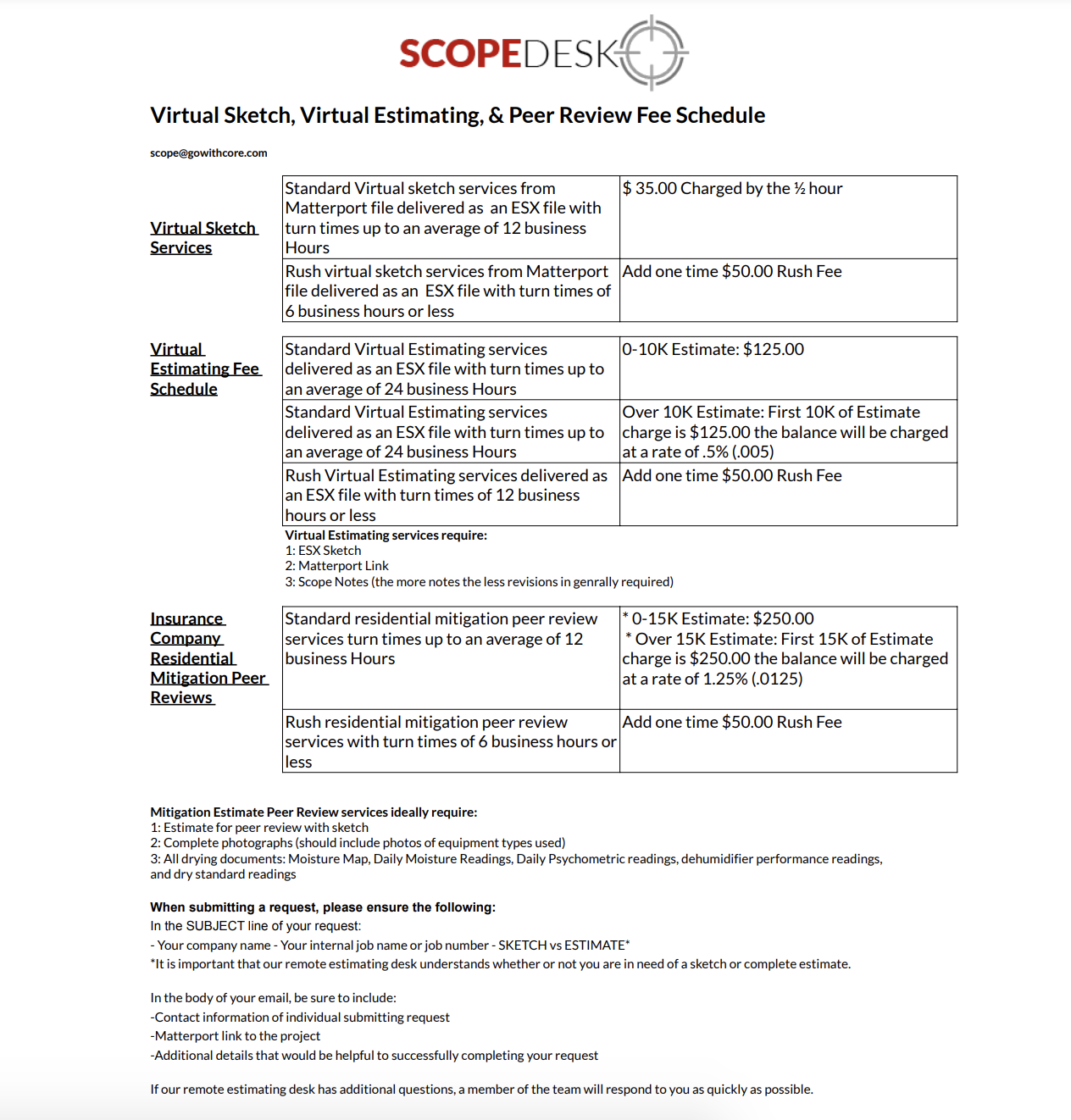 925 B S. Capital of Texas Highway
Suite 125
Austin, TX 78746