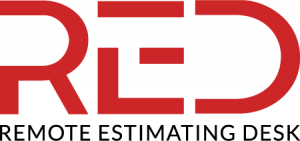 CORE Remote Estimating Desk (RED)
RED, CORE's Remote Estimating Desk is an exclusive Membership benefit designed to create a unified estimating experience for your organization!
Our remote estimators are skilled in insurance company procedures, and have extensive background with both residential & commercial properties. We work tirelessly doing nothing but estimating, sketching and scope development, so that you have fewer project delays, reduced errors, shortened cycle time and realize substantial cost savings & labor efficiencies. Our experienced team sketches & writes estimates not just for Xactimate, but for Mobile Claims/Symbility as well. We are here to handle all of your estimating needs, or for when your staff is extremely busy during large scale weather events. Turnaround time is normally within 24 hours, but may take up to 48 hours or longer, depending on the complexity of the job, and whether it is a commercial vs. residential project.
Pricing:
Xactimate and Symbility Estimates
-$90 minimum for estimates up to $10,000. Anything over $10,000 is 1% of the total estimate. For example, for a $15,000 estimate, the total cost is $140.
Stand-alone Sketching
-$50.00 per sketch minimum, and each additional floor/level is $15. For example, if there are 3 floors/levels, the total cost is $80.
Instructions for RED Requests
1) Please email all RED Requests to RED@gowithcore.com.
2) Please ensure the following In the SUBJECT line of your request:
-Your company name.
-Your internal job name or job number.
-SKETCH vs. ESTIMATE or BOTH*.
*It is important that our remote estimating desk understands whether or not you are in need of just a sketch or a complete estimate that includes a sketch.

3) In the body of your email, please be sure to include:
-Contact info of individual submitting request.
-Whether it is a Mobile Claims/Symbility or Xactimate estimate. For Symbility requests, our team will need your ID and login credentials.
-Matterport or Docusketch link to the project, and photo documentation (if necessary).
-Additional details that would be helpful to successfully completing your request.
925 B S. Capital of Texas Highway
Suite 125
Austin, TX 78746